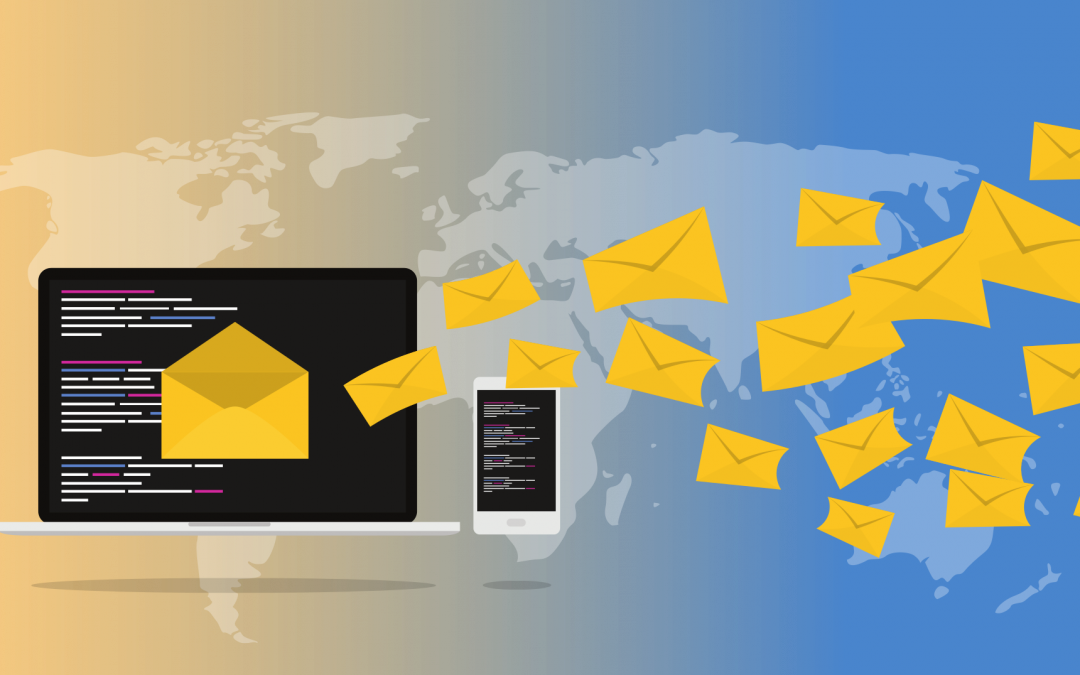 Email marketing is still the most effective form of advertising. Despite the many different forms of advertisement, email generates more response rates. Marketers report that the average response rate for email marketing is between 10% and 30%.
You're leaving money on the proverbial table if you aren't utilizing email marketing in your campaigns. Email marketing done right can vastly boost traffic and improve your conversion rate.
Interested in learning more? Read on to find out how to get better marketing results with email.
1. Get the Right Sign-Ups for Your List
A small business team of ten or an individual can make money online. You need to find that perfect customer. Do this by understanding your audience, and their needs and pains. 
Giving away free, but helpful information can encourage them to join your list.
It won't only grow the size of the list, but also help bring people who already share similar tastes as those on your team.
Remember to keep your offering (lead magnet, report, etc.) useful. People want something that will chase away their pain or lead them to pleasure. Don't just provide boring statistics and regurgitated content.
2. Make Use of Double Opt-in Lists
SPAM (or UCE, Unsolicited Commercial Email) laws are similar across all borders. The UK, USA, and Canada have the same basic rules for sending marketing emails. 
When you get double opt-in agreements from your subscribers (meaning they must take two separate actions), it's much harder for people to report spamming activity.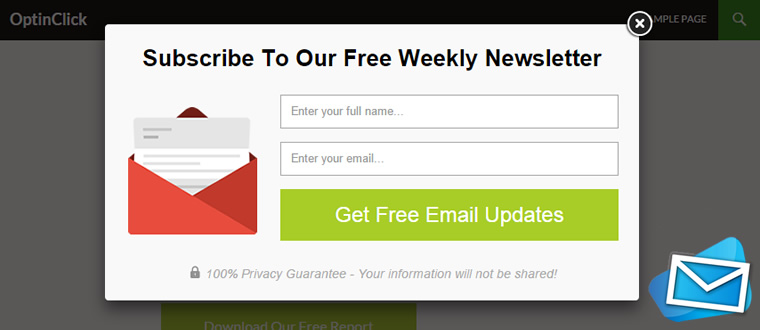 This is because their email address won't show up on any type of contact list without permission.
The first step is usually an opt-in box with wording such as "subscribe now" or "sign up here."

The second step is usually an email confirmation with a verification link.
Keep your emails within SPAM regulations to avoid reporting and potential blacklisting.
3. Always Segment Your Audience Lists
The best way to make your customers happy is by providing great customer service.
Achieve this by utilizing automated list segmentation, which prevents you from sending promotional emails to previous purchasers.
It's especially important for 'sale days' when you want to update product information and send out lists based on specific criteria, such as how many items they purchased or what type of products are typically in their carts.
It's also beneficial because it will help you see who is on your list, what they've bought in the past, and even which products are more popular than others.
Use this information to find out what your customers want and provide them with offers that will most benefit them. This increases the chance that they'll buy from you again.
4. Consistently Keep Your Content Relevant
A clever marketing strategy encourages people to sign up for your emails or newsletters. It is not uncommon for someone to sign up for your mailing list because they're interested in what you have to say.
But, if your marketing strategy isn't backed by regular emails, then people will lose interest and may unsubscribe.
Keep your audience's interest by sending engaging, relevant content frequently based on your content marketing strategy.
The goal is to build trust and rapport, not merely to flood people's inboxes with sales pitches and ads.
5. Direct Your Audience to Useful Information
Making money from your email list by only focusing on promoting yourself is a recipe for disaster. You're essentially a resource for things that others need, but can't find elsewhere.
You could become an indispensable source of information and products or services with one simple action: directing your subscribers towards relevant content.
When you help people find the answers to their most urgent questions, you gain their trust over time, making it easier to convert leads into sales when you promote your own offers.
Besides promoting your own products and services, blogs, and free content, it's also helpful for you to share content from other people in your industry. This can lead to collaborations and partnerships between creators.
It's a good way to become the ultimate resource your audience can rely on.
6. Don't Forget to Remind Your Audience about Your Blog
Your readers might not check your blog every day, so make sure to let them know about relevant content when you do post it.
You can boost your blog's traffic by sending an email to people on your mailing list. You should remind them about the messages you've posted and introduce new content as well. This way, they don't miss out on anything important from you.
It's also a good idea to touch on what you've posted before so that your audience knows the information isn't going to change.
Making relevant blog content is important when you're trying to increase your audience. Try to create a relevant post or two each week, so people will be interested in reading it and sharing it via social media.
Keeping your blog content updated is important for multiple reasons including:
Your readers will want to know more about you and stay up to date.

You will be able to share your knowledge with them easily.

Your potential clients will see that you're active by publishing content consistently.
7. Write Interesting & Effective Headlines
Email marketing can be tricky to get right, so here are some tips to make sure your headlines offer the promise you want them to deliver on.
You need a headline that is catchy and descriptive enough to grab your reader's attention. From there, encourage them to read more with an engaging hook in your first paragraph. This doesn't just generate interest, but also helps build trust with your brand.
Don't ever mislead people by making big promises in your headline and under-delivering in your content.
Customers will be more grateful for what you've provided if they know about any offers or discounts that may be in the body of your emails.
8. Remember the Call to Action
It has been scientifically proven that people are more likely to engage with an email if you include a call-to-action (CTA). But don't just stop there: use creativity and ingenuity when crafting your CTA, otherwise, they may not do anything.
Just remember to keep the CTA simple to do. Adding in more options or trying to use clever wording will only confuse your readers and prevent them from taking action. Keep it simple.
You should also have CTAs within your blog posts and within any other content you publish.
This is what makes the audience take notice. When a CTA is done properly, it results in a conversion.
Don't be timid in asking readers to take action. They joined your email list for a reason, give them the information and offers they want.
9. Gather, Review & Test Your Metrics
Numbers, statistics, and trends are the key to success in online marketing.
They tell us how well we're doing and what needs improvement, but without them, all your marketing efforts would be a guessing game with no guarantees for success.
Headlines influence open rates; CTAs determine conversions – knowing this information will allow you to tailor campaigns specifically for each customer by monitoring their responses.
With so much at stake in just one email campaign, it's worth investing time into understanding these numbers more deeply before deciding on which course of action is best suited towards achieving goals.
Track email campaigns by monitoring results and user behavior. Look for unopen rates, unsubscribe rates (and reasons), as well as any feedback you're receiving from surveys.
Ask yourself questions like:
How many people opened your emails?

Which headlines were more popular than others?

Did you receive more or less unsubscribes?

Which CTAs prompted a response from the reader?

What are they doing with what you're recommending to them?

Are there any questions or surveys that got responses that could be used to improve future marketing efforts?
Keeping your email marketing fresh is as simple as finding a winning way to run them and repeating it for different products.
Avoid the dreaded fatigue of same message repetition that can lead to losing customers. Always test new strategies, but refine the older ones to improve response rates.
Remember, you don't need to reinvent the wheel.
When you find a winning way to run your email campaigns, keep using it, but tweak it as you progress in your business.